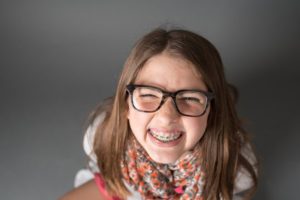 In order to achieve a healthy and beautiful smile later in life, kids often need a little help and guidance—and because of this, braces have become a rite of passage for many children. But since there's no "best age" for orthodontic treatment, the right time for your child to receive them is going to depend on their individual circumstances combined with what their orthodontist thinks is appropriate. Here's a closer look at phase 1 orthodontics, which might be exactly what your child needs to set their smile up for the future.
What Is Phase 1 Orthodontics?
Also sometimes referred to as interceptive orthodontics, phase 1 orthodontics is a problem-focused treatment that's designed to address orthodontic issues present in young children as early as age 7. These treatments can even be initiated when baby teeth are still present and only some of the adult teeth have made an appearance.
This type of treatment generally spans anywhere from 6 to 18 months and can range from a single orthodontic appliance to limited braces with the removal of select baby teeth. Appliances such as palate expanders, thumb-sucking devices, or orthodontic headgear can also be utilized.
Phase 1 orthodontics is advantageous because it often makes future treatment much easier, and in some cases, it can even make future orthodontics unnecessary!
Why Might My Child Need Orthodontic Treatment?
Some kids are lucky, and as they grow, their teeth require very little effort to straighten. However, other children must undergo various orthodontic treatments to address certain issues often involving misalignment. Here are a few of the most common issues that phase 1 orthodontics can address:
Crossbites of front or back teeth
Over and underbites
Spacing and gaps between teeth
Flared upper teeth
Crowding
If you're concerned about your child's teeth, or their orthodontist has recommended treatment, there's no reason to fret. Although treatment can be a time-consuming and sometimes costly commitment, it paves the way for a lifetime of fewer oral health issues and a straighter, beautiful smile for your child.
About the Author
Dr. David W. Cordes has proudly served patients and families in the Westfield, Enfield, and Suffield communities for several years. Dr. Cordes received his dental doctorate from the University of Connecticut School of Dental Medicine and is a member of many notable professional organizations including the American Association of Orthodontics. If you have any questions about phase 1 orthodontics or you'd like to schedule an appointment for you or a loved one, feel free to contact Dr. Cordes online to find the closest office to you.