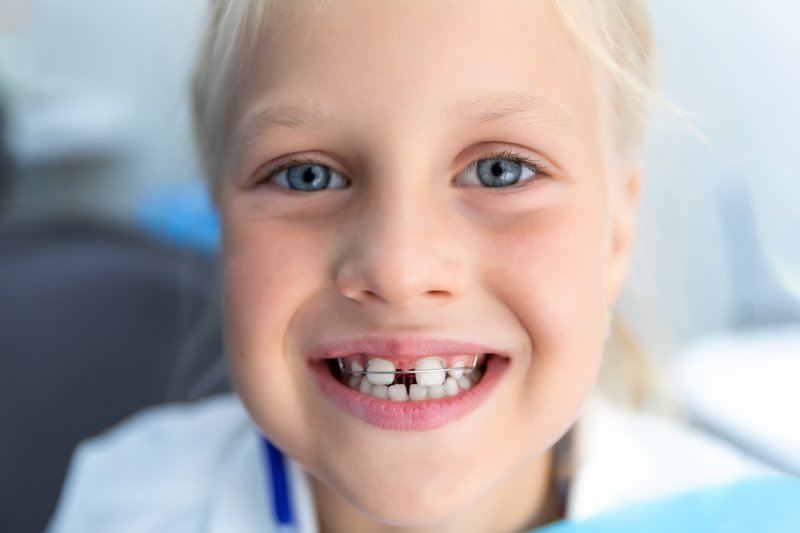 To a lot of people, braces represent a very specific time in their life: that awkward phase in middle and high school when they're still coming into their own. In actuality, however, people can benefit from braces at many ages. Not only are there plenty of adults who could do with straighter teeth, but there are also younger kids that could use early orthodontic intervention. If you have a child, here's what you should know about when they might need braces.
Why Can Children Need Braces?
Everyone's mouth is different. As children start to lose some of their baby teeth and sprout their permanent ones, certain genetic problems can start to make themselves clear. This can be misaligned teeth, rotated incisors, or bite problems, just to name a few. Even younger children who haven't lost all of their baby teeth may develop these issues. In such cases, it may be best to start your child on braces earlier than you'd think, at around 5-9 years old.
Signs Your Child Needs Braces
Because there isn't a set age to get braces, you as a parent should watch out for signs that orthodontic intervention is necessary. Here are some things to look for:
Irregular loss of baby teeth, potentially caused by crowding or an improper bite
Obviously crooked or misaligned teeth
Difficulty in Chewing
Irregularly Worn enamel
Over/under/crossbite, which can cause…

Your child accidentally biting the inside of their cheeks

Teeth that don't meet, or that meet abnormally
When Your Child Should Get an Orthodontic Exam
If you're concerned that your child has one of the above symptoms, it might be worth reaching out to an orthodontist for an exam. Most kids won't need braces until most of their permanent teeth have come in, but if there are ongoing problems, there's no reason for your child to just have to suffer through it.
Whether or not you notice any issues, professionals recommend scheduling an orthodontic exam for your child at age 7. That way, they can make sure that your child's first few permanent teeth are coming in nicely.
Braces are heavily associated with adolescence, but you shouldn't let that cloud your judgment of whether or not your child needs braces. If you think they might need to straighten their teeth, talk to an orthodontist about the options for your child.
About the Author
Dr. David W. Cordes has been straightening smiles for over twenty years, and in that time he has developed a reputation in his community for excellent orthodontic care. He loves nothing more than watching a patient's confidence bloom as a result of his excellent orthodontic treatment. Dr. Cordes received his doctorate and his certification as an orthodontist from The University of Connecticut School of Dental Medicine. If you have any questions about pediatric braces, he can be reached at his website. You can also call him at his Enfield, CT office at (860) 749-1909.