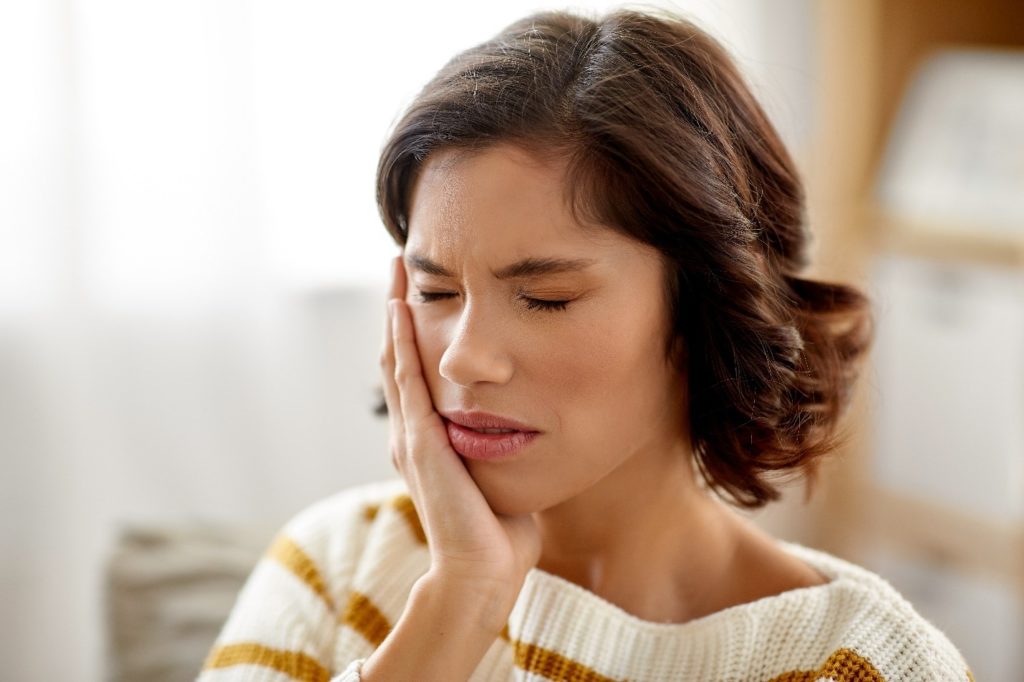 When it comes to correcting orthodontic issues, traditional braces remain one of the most tried-and-true treatment options available! These metal brackets and wires have been reliably straightening smiles for generations; however, they've also been causing some serious oral discomfort during that span. The good news is that this irritation isn't something that you have to live with, and there are many things you can do yourself to better prevent and manage the discomfort caused by your braces. Keep reading to learn more from your dentist.
Tips for Preventing Mouth Sores
Mouth ulcers form when your braces irritate the soft tissues of your mouth; not only are these sores annoying, but they can also cause infections if they worsen. Here are some tips to help prevent them from spawning:
Use silicon covers – These covers are designed to ensure that your lips and mouth do not come into contact with your brackets.
Rinse and disinfect often – You can buy special rinses and gels, such as Rincinol PRN, that help to reduce the aggravation caused by mouth sores.
Brush and floss regularly – A cleaner mouth is less likely to encounter problems, including ulcers.
Use dental wax – This wax functions similarly to silicon covers in that it prevents your brackets from coming into direct contact with your soft mouth tissue. It's also water-resistant!
Drink plenty of water – Saliva has antibacterial components that help prevent ulcers; drinking plenty of water is the best way to ensure that your mouth is producing enough saliva.
Tips for Managing Mouth Sores
Even if you're diligent, the possibility for mouth sores and ulcers to form still exists. That said, there are a few easy ways to alleviate your discomfort:
Take OTC pain relievers as needed – Over-the-counter options like Ibuprofen can effectively relieve some of the throbbing pain caused by ulcers.
Rinse with a warm saltwater solution – Saltwater can reduce inflammation and encourage healing, making it a great option for combating mouth sores.
Apply a tea bag – One of nature's secret remedies, tea contains antiseptic ingredients, making it another great option for reducing inflammation and discomfort. A warm, soaked tea bag applied to the sore can work wonders. The same effects can also be reached with a chamomile bag.
Avoid certain foods – Something simply not eating something is the best and easiest way to reduce discomfort. Foods that have high acidity such as tomatoes, citrus fruits, coffee, and soda might irritate your sores; however, bland foods that are easy to swallow, like yogurt, is a fantastic option.
Manage stress – Stress reduction can also relieve ulcer pain! Take a bath, read a book, meditate, or go for a jog—there are many ways to reduce stress and stay relaxed, and in turn, manage your mouth soreness.
Mouth sores with braces can be frustrating, but they're certainly not something that you have to suffer through! Knowing how to prevent and manage them can ensure that your braces journey is as smooth and comfortable as possible.
About the Author
Dr. David W. Cordes has been helping patients achieve their smile goals for over two decades and counting! Dr. Cordes received his dental doctorate from the University of Connecticut School of Dental Medicine and is a member of several professional organizations including the American Dental Association and the American Association of Orthodontics. To schedule a visit with Dr. Cordes, feel free to reach out online or over the phone: (860) 749-1909.